The Feel-Free Processes are dedicated to helping you examine your feelings, judgments, and stories in order to move through your more challenging feelings, judgments, and stories faster and with more ease and grace.

Having your feelings work for you, not against you, is at the heart of the Feel-Free Processes. Helping you better determine how you want to feel about anything is the goal. Providing you with simple yet powerful Exercises and Examples gives you the luxury of learning at your own pace and in the comfort of your home.

The 41 page Feel-Free Home Study Course PDF includes two powerful
Processes, each featuring Exercises, Working Examples and Tips that will help you learn how to better understand your feeling dynamics and how to work openly and more successfully with your challenging feelings. A helpful Study Guide is also included with suggestions on how to best move through the entire Home Study Course.

This FREE Home Study Course will help you focus on how you're feeling and how you want to feel. You'll discover how your judgments are related to your feelings and how to manage those judgments. You'll also learn how to monitor the various stories that surround your feelings and judgments and how to change them to suit your desires.

The Feel-Free Home Study Course PDFs:
Process One:
Naming Your Feelings & Choosing Your Judgments Around Your Feelings
Sharpen your ability to identify your feelings and any judgments around your feelings. Discover your connection with the Full Spectrum of Feelings and begin to define the relationship between your judgments and how you feel. This simple yet powerful Process helps you to build a closer relationship with your feelings as they arise and then helps you determine how you want to judge your more challenging feelings. ~ 23 pages
Process Two:
Separating Your Feelings From the Stories
Practice looking at the relationship between the stories in your life and the feelings you have around those stories. Learn about the full potential of how your feelings can create a story and, in turn, how a story can influence your feelings. Begin to make conscious choices from this powerful place of determining your own role in the stories of your life. This Process introduces the concept of how to make stories your own in order to better choose how you want to engage with the stories that surround you. ~ 18 pages
Is there a situation in your life that's causing you to feel distressed or worried?
Do your challenging feelings overwhelm you sometimes?
Do you want to have more power and control with your feelings?
Are you ready to take more responsibility for how you feel and how you WANT to feel?
Are you ready to practice simple exercises to achieve a more profound and exciting relationship with your feelings?

The Feel-Free Home Study Course gives you a simple way to access a much greater understanding of your own feeling dynamics, with an emphasis on how to easily and gracefully move faster through feelings such as anger, sadness, and fear.

A big part of the Feel-Free Home Study Course requires that you own your feelings and be willing to take responsibility for them as they come up. Taking responsibility for how you feel is a great way to begin getting to know your feelings, and is central to this work.

By keeping a working Journal of your progress and practicing the simple and powerful exercises on a daily basis, the Feel-Free Processes can help guide you through a transformational shift around how you experience your feelings.

The Feel-Free Home Study Course is designed for you to easily learn and practice in the privacy of your own home. Once you're familiar with the information, you can practice the Feel-Free Exercises anywhere and any time you want, either privately or with your friends and family.

Have fun exploring your own feeling-truths as you move through the Feel-Free Processes and Exercises at your own pace, while making your own powerful decisions about how you are feeling and about how you want to feel.

The more you are willing to focus and commit to developing your feeling skills, the more power, ease, and grace you'll experience around all your feelings.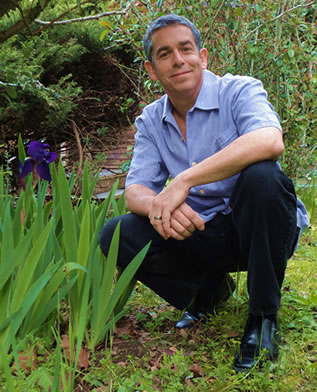 About the Author
Joseph Browning is a lifelong artist, writer, and designer, and has been married for over a quarter-century with his wife Olga, a well respected dog trainer in Sonoma County. In late 2012 Joseph decided to investigate some of his persistently nagging ideas around the management of his feelings, because some of the roots of these ideas ran counter to what was being taught by other popular writers and speakers at that time. From these initial writings came the Feel-Free Processes, from which he created the 41 page Free Home Study Course. Many of the ideas presented in the Home Study Course were borne out of Joseph's relationship with Olga, where working together demanded focus, clarity, and conscious communication in order to form a more functional marriage and a stronger partnership. The Home Study Course is offered here FREE of charge to help others learn how to consciously manage their own feeling-dynamics in order to feel better about every feeling that they experience.

Feel free to share this website with your friends and family.
The Feel-Free Home Study Course is FREE and available to anyone who's willing
to take a closer look at how they feel and how they really want to feel.

Check out the
Fun Friday Feelings Archives
site
to see the entire collection of Feel-Free's inspiring graphic email messages
sent out to the Feel-Free email list from 2012-2014.

We are feeling beings on purpose. Our feelings help us determine absolutely what we want and do not want in life.
COPYRIGHT NOTICE:


It is the wish of the author that the Feel-Free Home Study Course be shared with all people as it is presented here in this website. Please share this website with anyone you feel would benefit from it. All written and graphic content found on this website and within the linked PDF documents is copyrighted material. However, allowances can be made for the re-publication of a part or parts of this website's content. Any outside use of any part of this website's content must first be approved in writing by Joseph Browning and Feel-Free. Please contact us at info@feelfreeprocesses.com to inquire about alternative uses of said content. All rights reserved. Thank you.